Our Location
1550 Midland Rd., Saginaw, MI 48638
Call: 989-790-2440 | Get Directions
Welcome
Our parking lot renewal is complete. Spacious new parking is just the beginning. You will see more good changes coming to our already 110 year history. Since 1904, when Rev. Theophilus Reitz began his ministry in funeral service, the home has continued serving families in the surrounding Saginaw Counties. We are proud to extend to the families we serve more convenience, availability, and assured service with the joining of names you recognize and trust; O'Guinn Family Funeral Homes and Reitz Herzberg Funeral Home. With chapels in Birch Run, Clio, Montrose, and now Saginaw, we believe it is our ministry to serve all area familes with efficient professional service.
Our Blue-line Parking for wheelchair vehicles is convenient and away from traffic areas. There are no steps, a wheelchair is always available, and friendly people are always in attendance.
We provide State of Michigan approved trust account services to protect your financed funeral plans and offer discounts for pre-arranged funeral, cremation, and memorial services.
Since 1904, We have been providing Saginaw area families a place of hope, faith and dignity to honor their loved ones. Call us to discuss your needs. We are available anytime, and can come to your home to accommodate your wishes.

Recent Obituaries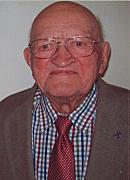 Wilbur H. Rupp
3/20/1917 to 7/29/2014
Community: Frankenmuth
Service: 8/4/2014
Passed away Tuesday, July 29, 2014. Age 97 years. Wilbur Herbert Rupp was born March 20, 1917 in Frankentrost to the late Robert and Amelie (Rogner) Rupp. He graduated from Arthur Hill Trade School. Wilbur married Esther S. Gabel August 16, 1941. They shared nearly 73 y...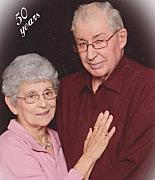 Bernard R. Whitman
2/18/1935 to 7/29/2014
Community: Saginaw
Service: 8/2/2014
Beloved husband, father, grandfather, and great grandfather went to be with the Lord Tuesday, July 29, 2014. Age 79 years. Bernard R. Whitman was born February 18, 1935 in Midland to the late Kenneth and Freida (Hahn) Whitman. He married Lorraine Tarrant October 24, 1959. The...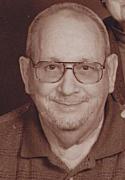 George Headrick
10/13/1928 to 7/29/2014
Community: James Township
Service: 8/7/2014
Beloved husband, father, grandfather, and great grandfather passed away Tuesday, July 29, 2014. Age 85 years. George Lewis Headrick was born October 13, 1928 in Knoxville, TN to the late Elmer and Thelma (Laugherty) Headrick. He married Betty Falk March 21, 1953. She survives...
Powered by ObitMichigan.com